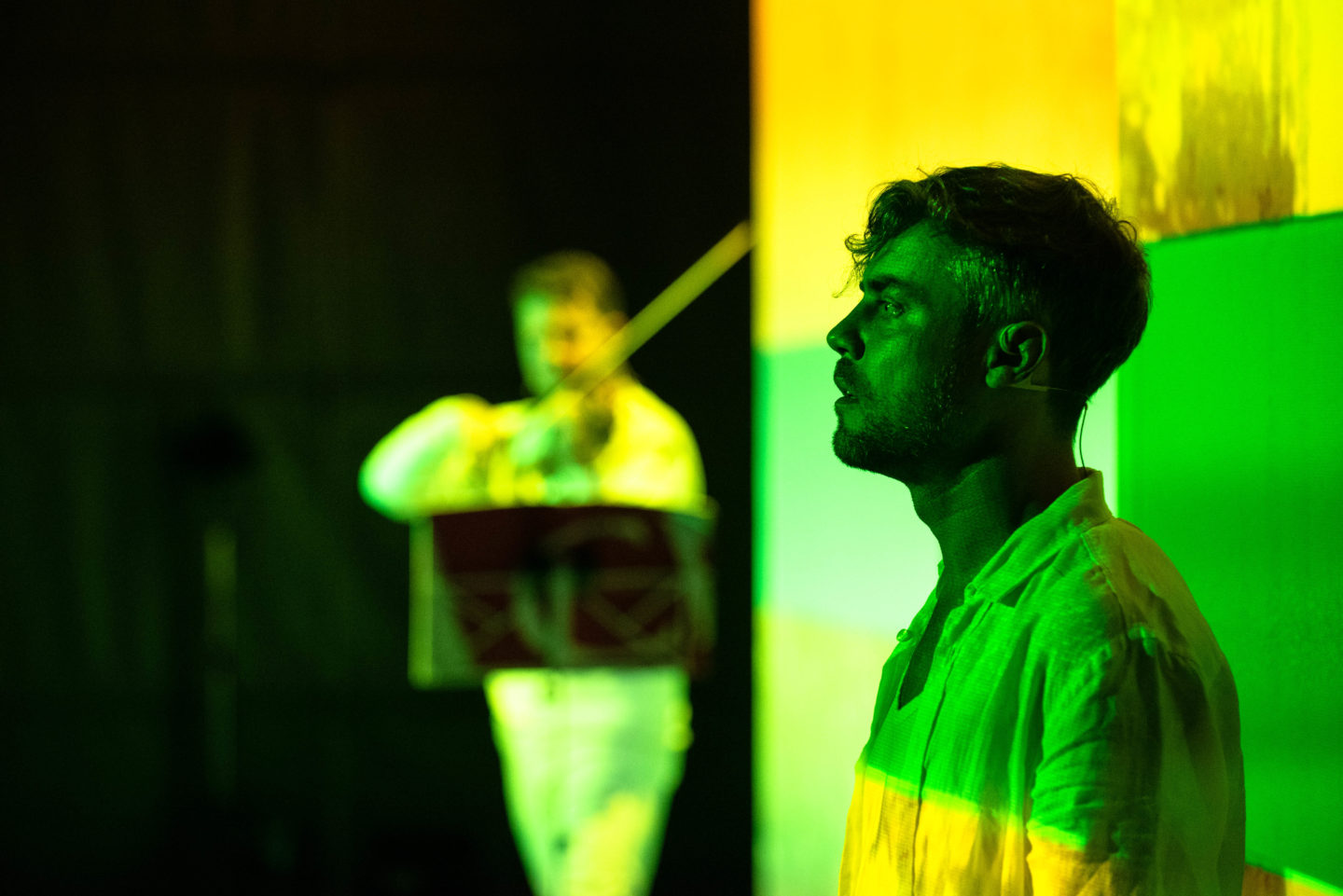 Event Introduction
This event is cancelled due to the coronavirus situation. The arrangers will contact all ticket buyers as soon as possible.
The first piece for the stage by Kaija Saariaho, Study for Life, was only performed once, at Musica nova in February 1981. The production of the French music theatre company La Chambre aux échos, directed by Aleksi Barrière, brings together the composer's early stage work and her violin concerto Graal Théâtre. Accompanied by the new pieces by Sebastian Hilli and Matias Vestergård, representing the new generation, the four works form a poignant opera of silence and untamed forces. The Sibelius Academy Symphony Orchestra will be conducted by Clément Mao-Takacs.
A workshop version was presented at the Time of Music Festival in Viitasaari 2019.
Programme:
Kaija Saariaho Study for Life (1981, new version 2019) Text: Thomas Stearns Eliot – The Hollow Men
Matias Vestergård: …through its darkness (2019, new version 2021)
Sebastian Hilli: Peach (2019, new version 2021)
Kaija Saariaho: Graal Théâtre (1994, new version 2018) Text: Aleksi Barrière – Not A Knight
Performers:
Music: Kaija Saariaho, Matias Vestergård, Sebastian Hilli
Stage direction and video: Aleksi Barrière
Stage and lighting design: Étienne Exbrayat
Sound and video engineering: Jean-Baptiste Barrière
Visual art (Study for life): Martin Atanasov
Conductor: Clément Mao-Takacs
Actor: Thomas Kellner
Soprano: Tuuli Lindeberg
Solo violin: Peter Herresthal
Sibelius Academy Symphony Orchestra
Production: Music theatre group La Chambre aux échos, A workshop version was performed at the Time of Music Festival in Viitasaari in 2019
Translations: Aleksi Barrière
Please note: Performed in English, surtitles in Finnish and English
The Finnish National Opera and Ballet
Map
Event Information
Time:

Wed 3.2.2021 19:00

Fri 5.2.2021 19:00

Sat 6.2.2021 19:00

Duration: 1 h 20 min

Organiser:

The Finnish National Opera and Ballet

Address:

The Finnish National Opera, Almi Hall
Helsinginkatu 58
00250 Helsinki

Accessibility:

The event is accessible with a wheelchair.

Tickets:

Cancelled € (oopperabaletti.fi)