Cancelled: Cineconcert South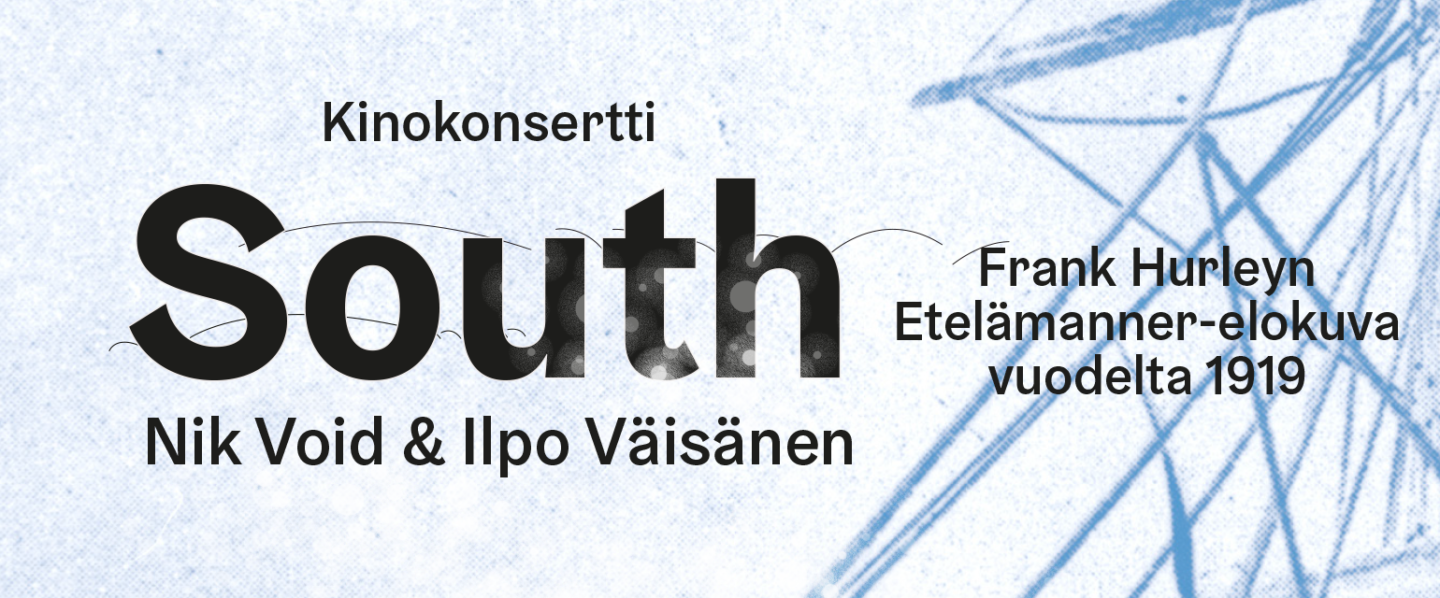 Event Introduction
This event is cancelled due to the coronavirus situation. Ticketmaster will contact all ticket buyers as soon as possible.
The cineconcert South by Musica nova, DocPoint and Savoy Theatre takes the audience on a journey to the freezing Antarctic before climate change. Nik Void and Ilpo Väisänen create a soundscape for the 1919 Frank Hurley documentary South, which traces the legendary Antarctic expedition. The artists have composed the music for the cineconcert and will perform it live.
The recording of the expedition of the famed explorer, Sir Ernest Shackleton, is a stunning demonstration of an early documentary film. The music of Void and Väisänen, known for their experimental electronic music, combines with Frank Hurley's photographs of the daring voyage, during which the expedition's ship was crushed by ice, leaving the men to survive in a hostile environment. Hurley's dedication to documenting the expedition is best described by the fact that he dove into the freezing water to save his films from the sinking ship.
The documentary about testing limits combines with the compositions of two experimental music pioneers. The British Nik Void is famous for creating a soundscape that traverses the boundaries of ambient, avant-garde, techno and noise. Void's iconoclastic touch is a natural pairing with Ilpo Väisänen, another pioneer of electronic music. Known for his work with Pan Sonic as well as his solo projects, Väisänen's soundscapes are often created using simple instruments and techniques, challenging the mainstream of electronic music.
As a film, South is an impressive depiction of curiosity, tenacity and ingenuity. Its magnificent images praise the immeasurable power of nature but also contain an element of sadness: not even the Antarctic looks the same as it did to Frank Hurley a hundred years ago.
Programme:
Cineconcert South
Music composed and performed by Nik Void and Ilpo Väisänen
Note: Also DocPoint and Savoy Theatre  have sold tickets to this event. They will contact their customers about the refund.
Map
Event Information
Time:

Sun 7.2.2021 16:00

Sun 7.2.2021 19:00

Organiser:

Musica nova Helsinki, DocPoint and Savoy Theatre

Address:

Savoy Theatre
Kasarmikatu 46
00130 Helsinki

Accessibility:

The event is accessible with a wheelchair.