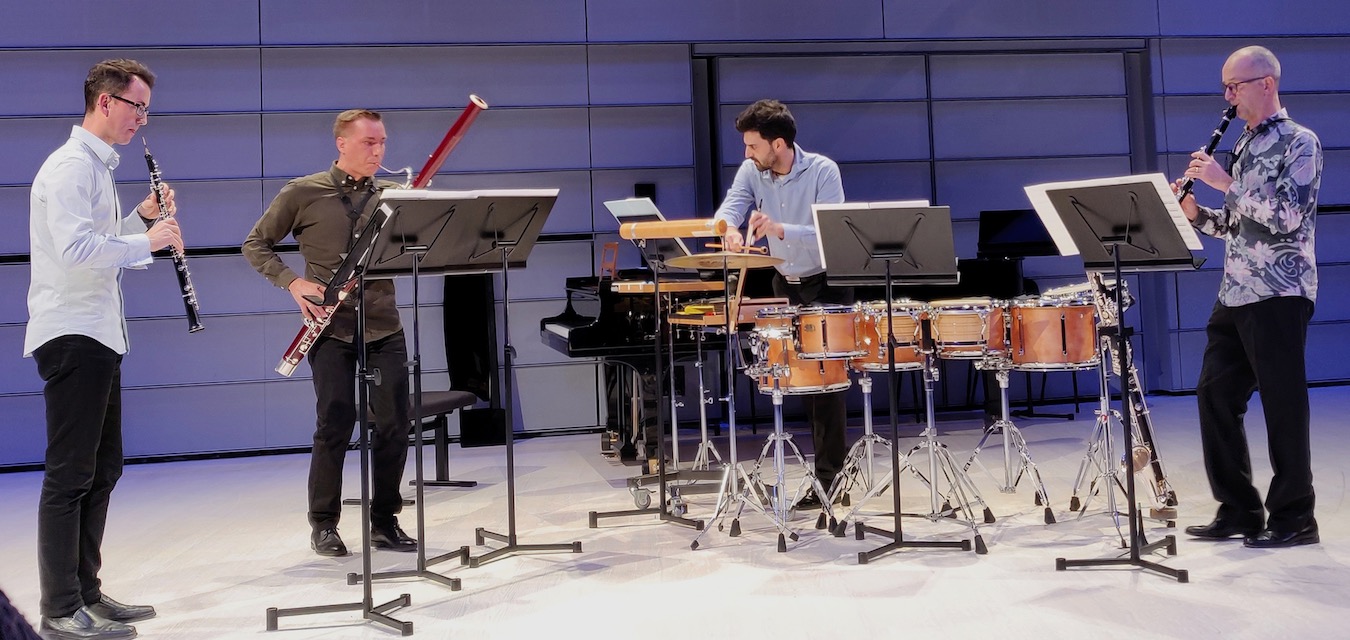 Event Introduction
Zagros Ensemble, which specialises in interpretations of chamber music pieces, performs music by the multiple-award winning Australian composer Liza Lim, directed by Petri Komulainen. The concert will feature her work Garden of Earthly Desires for a large ensemble. The opening number will be Plekto for flute, clarinet, percussion, piano and cello by one of the most important musical influences of the 20th century, the Greek composer/architect/engineer Iannis Xenakis. Matthew Whittal's Devil's Gate has been inspired by the composer's three day hike in Lapland's incredible scenery.
Programme:
Focus on Liza Lim
Iannis Xenakis: Plekto, (1993), fl, cl, perc, piano, vl, vc
Matthew Whittal (1975-): Devil´s Gate (2014-15) oboe, bassoon and piano
Liza Lim: Garden of Earthly Desires, (1988-89), fl/picc, Ob, Cl, Mand, Elec Guitar, Harp, Perc, VL, vla, vc, D Bass.
Performers:
Zagros Ensemble
Director: Petri Komulainen
Sponsors and partners: The Finnish Cultural Foundation SKR
Map
Event Information
Organiser:

Zagros Ensemble

Address:

Olaus Petri Church
Minervankatu 6
00100 Helsinki

Accessibility:

The event is accessible with a wheelchair.

Tickets:

20 € (Ticketmaster)