Hietsu is Happening! – A/D 2021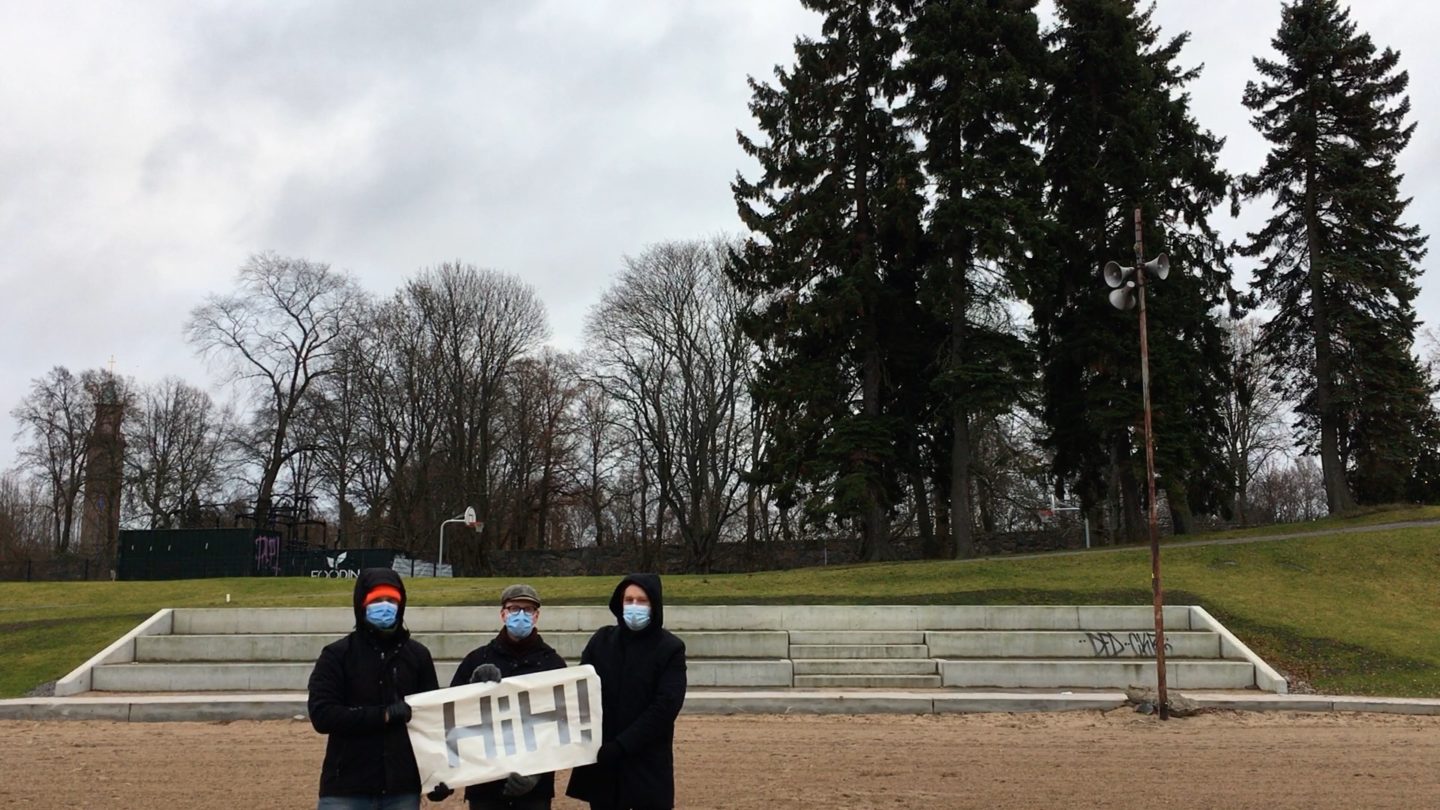 Event Introduction
The concert will be streamed live and the recording can be watched later.
You can support the concert by buying an optional ticket (€10) here »
Organised for the 18th time, Hietsu is Happening! fills the pavilion of Hietaniemi beach with unique music programme curated by Mikko Innanen, Antti Lötjönen and Petri Kumela. Saxophonist Mikko Innanen, author Juha Rautio and singer Selma Savolainen will give a live performance where Rautio's spontaneous text turns into Savolainen's voice while we hear Innanen's saxophone.
Lauri Supponen's Tromba Marina concert installation for guitar, contrabass and live electronics takes the audience to experience a musical form of the renaissance works depicting the Annunciation through the texts of Aki Turunen. The work also references the trumpet-like sound of the tromba marina string instrument in several ways.
Guitarist Sami Klemola brings to the pavilion his ten-part work Millcreek Jive Augmented, in which the guitar brings the audience to anarchistic lo-fi world with live electronics. 
All ticket buyers will be contacted.
Programme:
Mikko Innanen F60.8 + Selma Savolainen & Juha Rautioainen
Lauri Supponen: Tromba Marina (premiär)
Sami Klemola: Millcreek Jive Augmented
Performers:
Saxophone: Mikko Innanen
Bass: Antti Lötjönen
Guitar: Petri Kumela
Voice: Selma Savolainen
Text: Juha Rautio
Composer, technology: Lauri Supponen
Event Information
Time:

Fri 5.2.2021 22:00

Duration: 75 min

Organiser:

Hietsu is Happening!

Tickets:

The event is free of charge