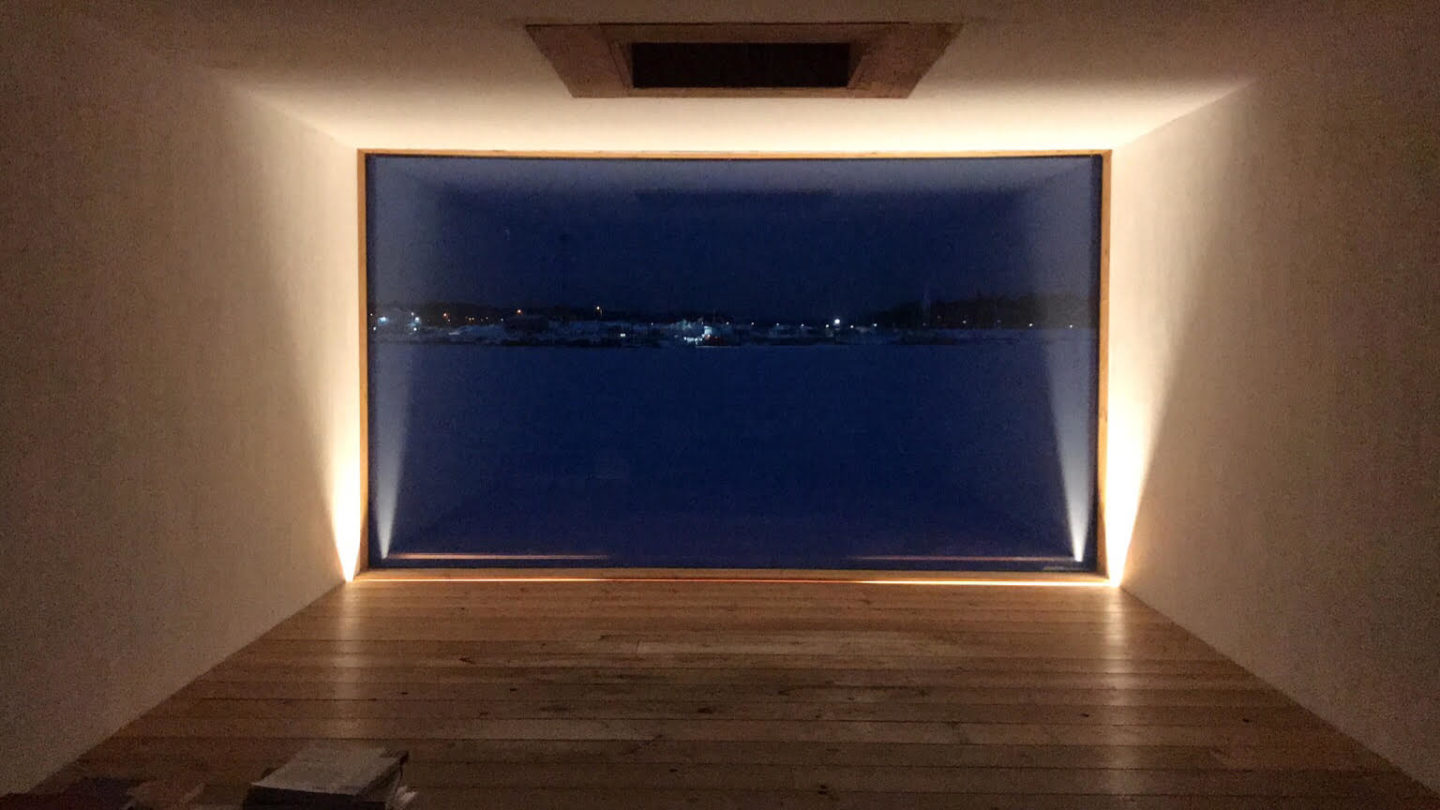 Event Introduction
Immerse yourself in the early electronic compositions of Iannis Xenakis in Kulttuurisauna's listening room!
From 3 to 7 February, Kulttuurisauna in Hakaniemi offers a unique opportunity to dive into the works of Musica nova's theme composer. Visitors have an option to choose between two Xenakis related programmes.
Groups of two people are welcome to the venue, but the listening room is at its best when experienced alone. Ticket holders can use the same ticket to visit the public side of the sauna at a later date, recommendations and restrictions permitting. Specific time slots to the listening room cannot be booked in advance and the time slots are on first come first served basis. Possible queuing to the event will take place safely in a separate waiting area or outside the venue. Please dress accordingly! The room is ventilated thoroughly between the time slots.
The works selected for the listening room are from the time period when Xenakis was a member of the Groupe de Recherches Musicales, and all the works have been produced in GRM's studio in Paris.
PROGRAMME A:
Concret PH, 1958 (2'41)
Originally created for the Philips Pavilion – a building designed by Le Corbusier for the 1958 Brussels World's Fair – this commissioned piece of musique concrète by Xenakis created a perimeter of sound that surrounded the Pavilion with the help of 400 speakers. The work evokes a sense of transformation – a metamorphosis of stochastically bubbling liquid into concrete matter.
+
Orient-Occident, 1960 (11'10)
A commissioned work for an Enrico Fulchignoni film produced by UNESCO. The film takes viewers to various museums and explores objects from different cultures and time periods. The structure of the work is best described by its texture; a sequence of space that develops through fade-ins and -outs, sudden stops and distinct events.
+
Diamorphoses, 1957-58 (7'00)
This composition develops as a juxtaposed evolution of connected and contrasting elements: tensions that grow and erupt, crunching mutations, sharp spikes, hissing cuts and 'statistical' pitches.
PROGRAMME B:
Bohor, 1962 (21'50)
Bohor, or Sir Bors the Younger, is a character found in Arthurian legend. He was one of the Knights of the Round Table and Sir Lancelot's cousin. Xenakis dedicated this work to Pierre Schaeffer – the founder of GRM studio – who appreciated the gesture but found the intensity of the piece disproportionate.

Partners:
New Academy educational programme
Please note:
Last entry is 30 minutes before closing time. Tickets are sold at Kulttuurisauna.
Link to the organiser's website >>
Map
Event Information
Time:

Wed 3.2.2021 16:00–19:00

Thu 4.2.2021 16:00–19:00

Fri 5.2.2021 16:00–19:00

Sat 6.2.2021 16:00–19:00

Sun 7.2.2021 16:00–19:00

Duration: 25 min

Organiser:

Kulttuurisauna

Address:

Kulttuurisauna
Hakaniemenranta 17
00530 Helsinki

Accessibility:

The event is accessible with a wheelchair.