Helsinki Polytopes brings young composers and architects together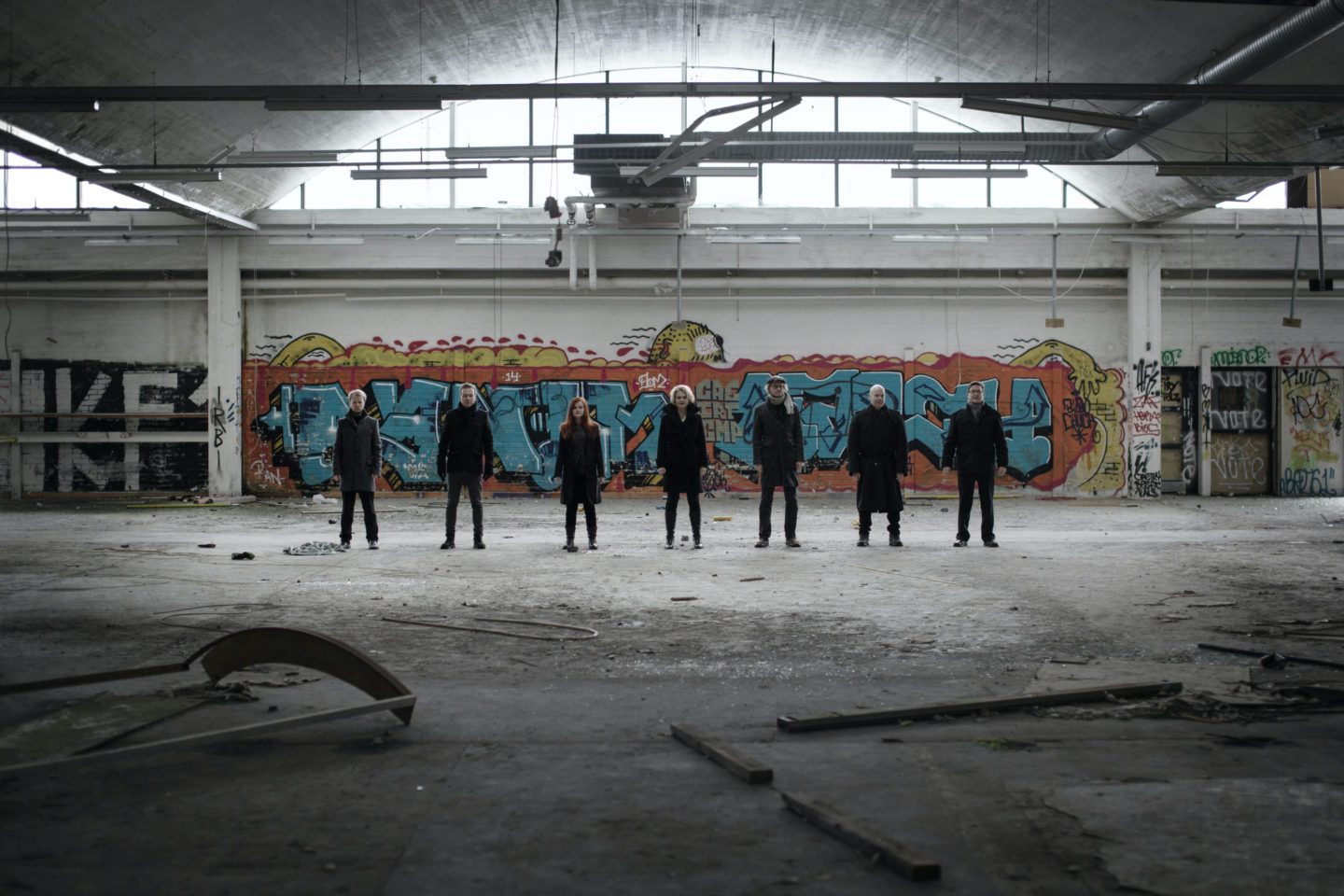 The programme of the Musica nova Helsinki festival will be complemented by the Helsinki Polytopes series of works, numerous premieres and the Hietsu is Happening event. Finland's largest contemporary music festival will be celebrated from 2–10 February 2021.
The key works at the Musica nova Helsinki festival will include Helsinki Polytopes, which brings young composers and architects together to create new works of art. The project, implemented by Musica Nova, the Korvat auki society and the New Academy educational programme of architecture, is mentored by the architect Tuomas Toivonen, who also designed the festival's new visual look.
The Helsinki Polytopes installations, some of which will be free, will be heard in surprising places. The work view by Antti Tolvi and the Seam ensemble, which consists of Antti Auvinen and Kristian Äijö, will transport viewers to another reality in the Space for Free Arts. The acoustic sound work Machina ex naturae by Tuuli Kanerva, Teemu Mastovaara and Leo Lindroos will be set up in Helsinki Central Park under Metsämäki Bridge. Siiri Hänninen's and Tara Valkonen's intimate work Room 227 will be available in a garage in Helsinki for just two people to attend at a time and only if pre-booked.
Musica nova Helsinki is a biennial event, and this year the programme will feature a number of pieces by the 2021 resident composers Lisa Streich and Simon Steen-Andersen as well as music by the composer, architect and mathematician Iannis Xenakis, who has been the inspiration for the festival's Polytopia theme. The Finnish Radio Symphony Orchestra will perform Xenakis' work Voile and Streich's work Augenlider in the festival's final concert. The premiere of Roope Mäenpää's commission piece Jamais vu and Maija Hynninen's new concerto Incandescense will also be performed at the Helsinki Music Centre.
The opening concert of the festival will feature Sibelius Academy's NYKY Ensemble performing Liza Lim's Extinction Events & Dawn Chorus, a work dealing with ecological issues. Lim's fierce composition has been hailed as one of the masterpieces of our time, and music by this Australian composer will also be heard at the previously announced Zagros Ensemble Focus on Liza Lim concert.
Uusinta Ensemble's Ilmakannel concert at the Helsinki Music Centre will also feature another two premieres, as Mioko Yokoyama's new commissioned piece and Benjamin Schweitzer's Ilmakantele, written for Veli Kujala and the Uusinta Ensemble, will be performed in addition to Lisa Streich's ASCHE and Simon Steen-Andersen's Amid. Sibelius Academy's Music Technology programme will perform Xenakis' work La Légende d'Eer and Libero Mureddu's doctoral concert Joy Against the Machine.
The Hietsu is Happening event, held for the 18th time, is part of Musica Nova and will fill Hietsu Pavillion with its own music programme, curated by Mikko Innanen, Antti Lötjönen and Petri Kumela. The event will include improvisation and spontaneous poetry and prose, when saxophonist Mikko Innanen hosts author Juha Rautio and singer Selma Savolainen. Hietsu will also feature the premiere of Lauri Supponen's Tromba Marina, a concert installation for guitar, double bass and live electronics inspired by Renaissance paintings of the Annunciation.
The Musica nova concerts that have already been announced include the premiere of Kaija Saariaho's Between, including her early piece for the stage, Study for Life, Eugene Birman's socially involved choral piece State of the Union and the cineconcert South in collaboration with DocPoint and Savoy theatre. Additional information and details about the tickets for the concerts announced so far can be found on musicanova.fi.
All festival concerts will be planned taking into account audience restrictions and other applicable safety arrangements, and changes are possible. Some of the programme's events will also be available on radio and television. The last concerts of the festival will be announced in January 2021.
The main organisers of the festival are the Helsinki Festival, the Helsinki Philharmonic Orchestra, the Tapiola Sinfonietta, the Finnish National Opera and Ballet, Yleisradio (the Finnish Radio Symphony Orchestra) and the Society of Finnish Composers.


Photo: Touko Hujanen