Musica nova Helsinki to attract contemporary music phenomena, works and performers to Helsinki in March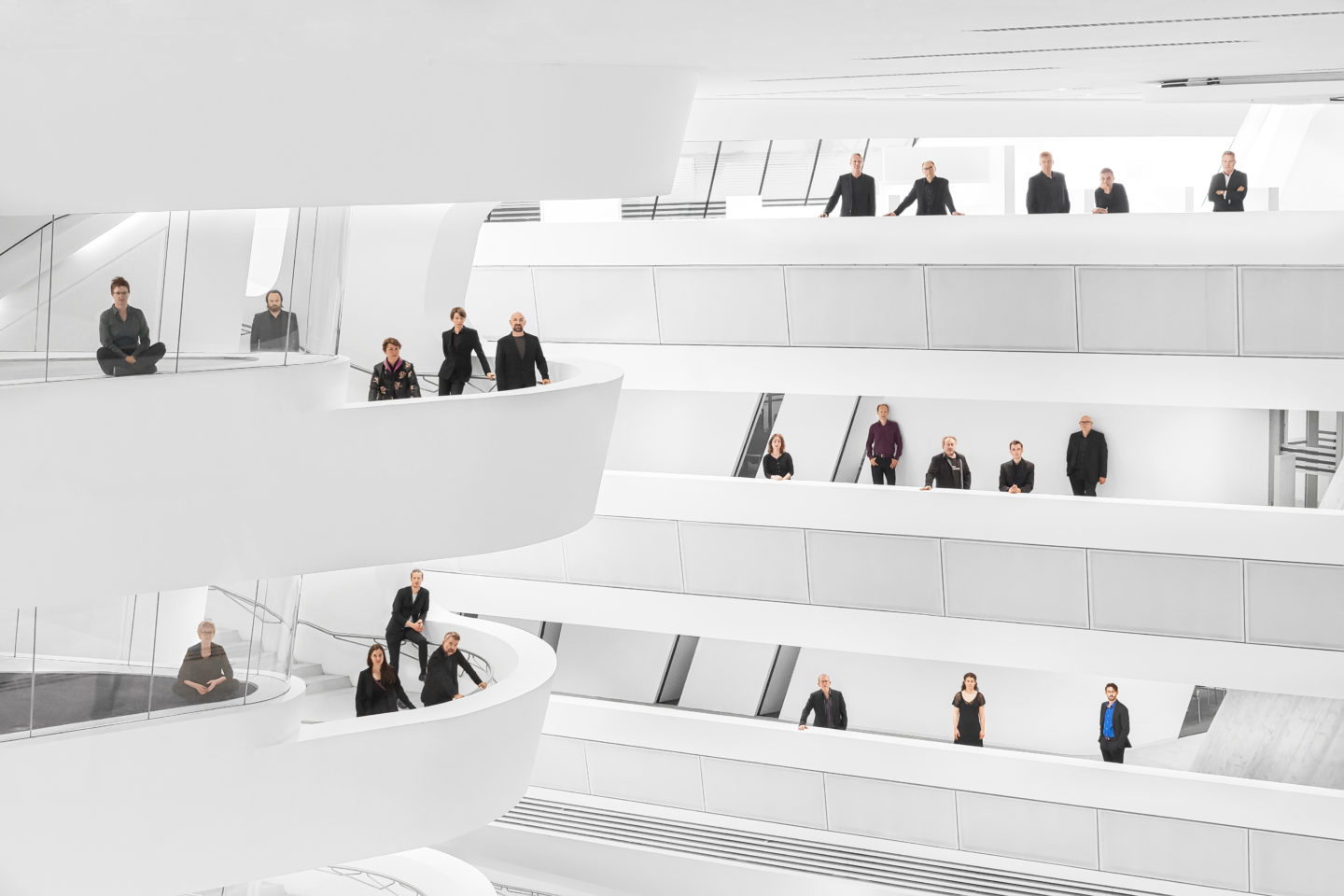 Musica nova Helsinki, Finland's largest art music biennale, will take place at venues and in concert halls in Helsinki and Espoo on 1-12 March. The festival's artistic director is Tuuli Lindeberg and this year's theme is Emotions and Sensations. The festival programme this year includes a concert by Klangforum Wien ensemble on 1 March as well as a number of premières.
Musica nova Helsinki brings together Finnish and international contemporary music performers, works and productions in a distinctive way. Each concert and performance in the 2023 programme is woven into the Emotions and Sensations theme, inspired by soprano Tuuli Lindeberg, the festival's artistic director.
"I'm fascinated by individual ways of experiencing art and performance: the composer's point of departure compared to the performer's interpretation and the listener's experience. Also fascinating is the performer's paradox between rational and technical preparation and throwing themself into giving a live sensory performance. I think that music itself is multisensory – it can evoke visual or bodily memories, intuitive associations and emotional responses. At the 2023 Musica nova, I want to wonder at this miracle of art and humanity, the individual's perspective and experience, and the balance between reason, emotions and sensations in the context of contemporary music," Lindeberg sums up.
One of the highlights at the Musica nova biennale this time is on the opening day, 1 March, when Austrian ensemble Klangforum Wien, which ranks among the most important contemporary music ensembles in Europe, performs in the Sibelius Academy concert hall.
The festival's composer-in-residence is the Italian Clara Iannotta, an acclaimed winner of numerous awards. The festival programme lists a number of her characteristic works that explore music and musical material as an existentialist, physical experience. Internationally important events include the world première of Iannotta's new concert work where the dark earth bends, which can be heard in Helsinki Philharmonic Orchestra's concert in Musiikkitalo on 3 March. The orchestra will be directed by conductor Janne Nisonen and the RAGE Thormbones duo, comprising Mattie Barbier and Weston Olencki from the United States, will be heard as the trombone soloists.
Besides Clara Iannotta and Klangforum Wien, the festival will also bring to Finland British soprano Juliet Fraser, German experimental music composer Alexander Schubert, whose music involves multimedia and interactive elements, and Japanese vocal and electronics performer and composer Tomomi Adachi.
Musica nova will also feature a broad range of Finnish contemporary music: composers, premières, ensembles and soloists. Besides concerts, the festival programme also includes performances of stage works and installations.

The full published programme can be read on Musica nova website.
Concert tickets are on sale through the ticket sale channels of the concert venues, at ticketmaster.fi and lippu.fi. Ticket prices range from €0-€48. The festival programme will be added to from the beginning of the year with among other things a talk show. The main organisers are Helsinki Festival, Helsinki Philharmonic Orchestra, Tapiola Sinfonietta, Finnish National Opera, Yle (Finnish Radio Symphony Orchestra) and Finnish Composers.
Image: Klangforum Wien / Tina Herzl