Finland's biggest festival of contemporary music, Musica nova Helsinki, begins today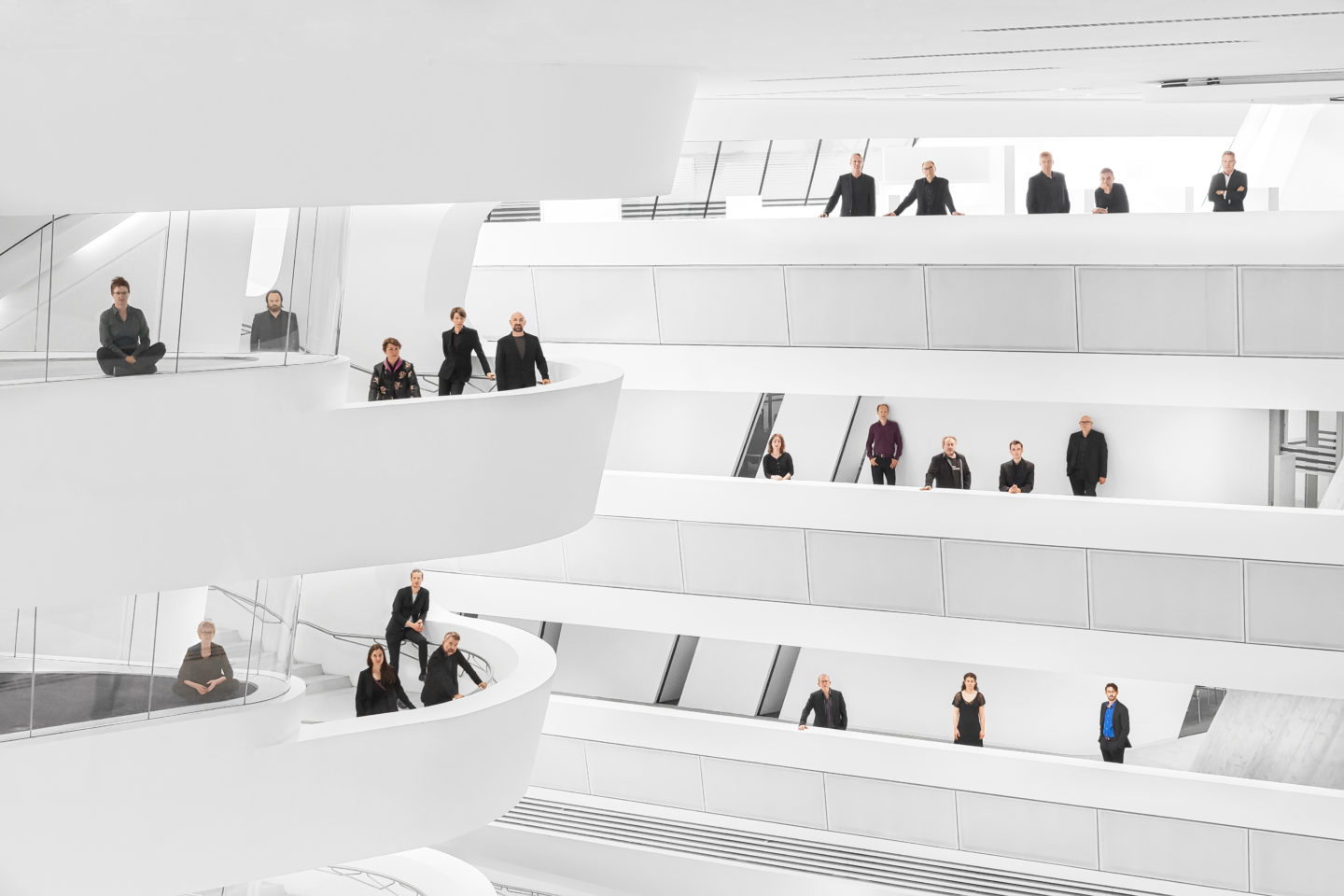 Consisting of nearly 40 concerts, performances and discussion events, Musica nova Helsinki brings the most topical international names in contemporary music to Helsinki, creates networking opportunities for actors in the field and showcases the dynamic Finnish contemporary music field. The festival begins today and continues until 12 March.
One of the highlights of the contemporary music biennial, with its theme of Emotions and Sensations, is Klangforum Wien, brought to Musica nova by Helsinki Festival. The Klangforum Wien concert will be realised in the Sibelius Academy concert hall on the opening day, 1 March. The Austrian orchestra will perform, for example, a stir among the stars by Clara Iannotta, the Italian composer-in-residence for Musica nova. The world premiere of Iannotta's new concerto where the dark earth bends by the Helsinki Philharmonic Orchestra at Musiikkitalo on 3 March will be an event of international note.
The visit of one of the most significant living composers of European art music, the German Helmut Lachenmann, includes, for example, pedagogical co-operation with the Sibelius Academy, as the NYKY Ensemble, consisting of Sibelius Academy students, and members of Klangforum Wien perform, for the first time in Finland, one of Lachenmann's central compositions of the 2000s, the work Concertini. Lachenmann's ideas can be heard in an interview-format lecture event on 9 March at Musiikkitalo's Black Box as part of a lecture series about the music of our time.
Musica nova also facilitates the visits of British singer Juliet Fraser, German experimental music composer Alexander Schubert, who utilises multimedia and interactive elements, and Japanese performing artist and composer Tomomi Adachi. The esteemed British soprano Juliet Fraser dives deep into the festival's theme with her Wave Songs solo concert at Kalliosali on 9 March. Alexander Schubert's participatory Unity Switch installation allows the audience to look at the world through other people's eyes using VR glasses on the premises of Aalto University in Espoo on 9–10 March. Tomomi Adachi will perform at the Hietsu is Happening event on 11 March.
Musica nova also offers a unique glimpse into the active field of freelance contemporary music in Southern Finland for those interested in art music. The programme includes the Hietsu is Happening collective as well as, for example, performances by Avanti, CHANGEnsemble, defunensemble, Earth Ears Ensemble, EMO Ensemble, Helsinki Chamber Choir, Kamus Quartet, Finnish Chamber Orchestra, Superpluck group, Uusinta Ensemble and Zagros Ensemble.
"I am looking forward to interesting and surprising encounters around live music, inspiring discussions and a titillating festival atmosphere. I hope that everyone comes to Musica nova ready to be surprised or impressed, to enjoy, wonder or reflect and to allow their curiosity to let live performances carry them away", encourages Tuuli Lindeberg, the festival's Artistic Director.
Image: Klangforum Wien / Tina Herzl