Alexander Schubert, defunensemble: Unity Switch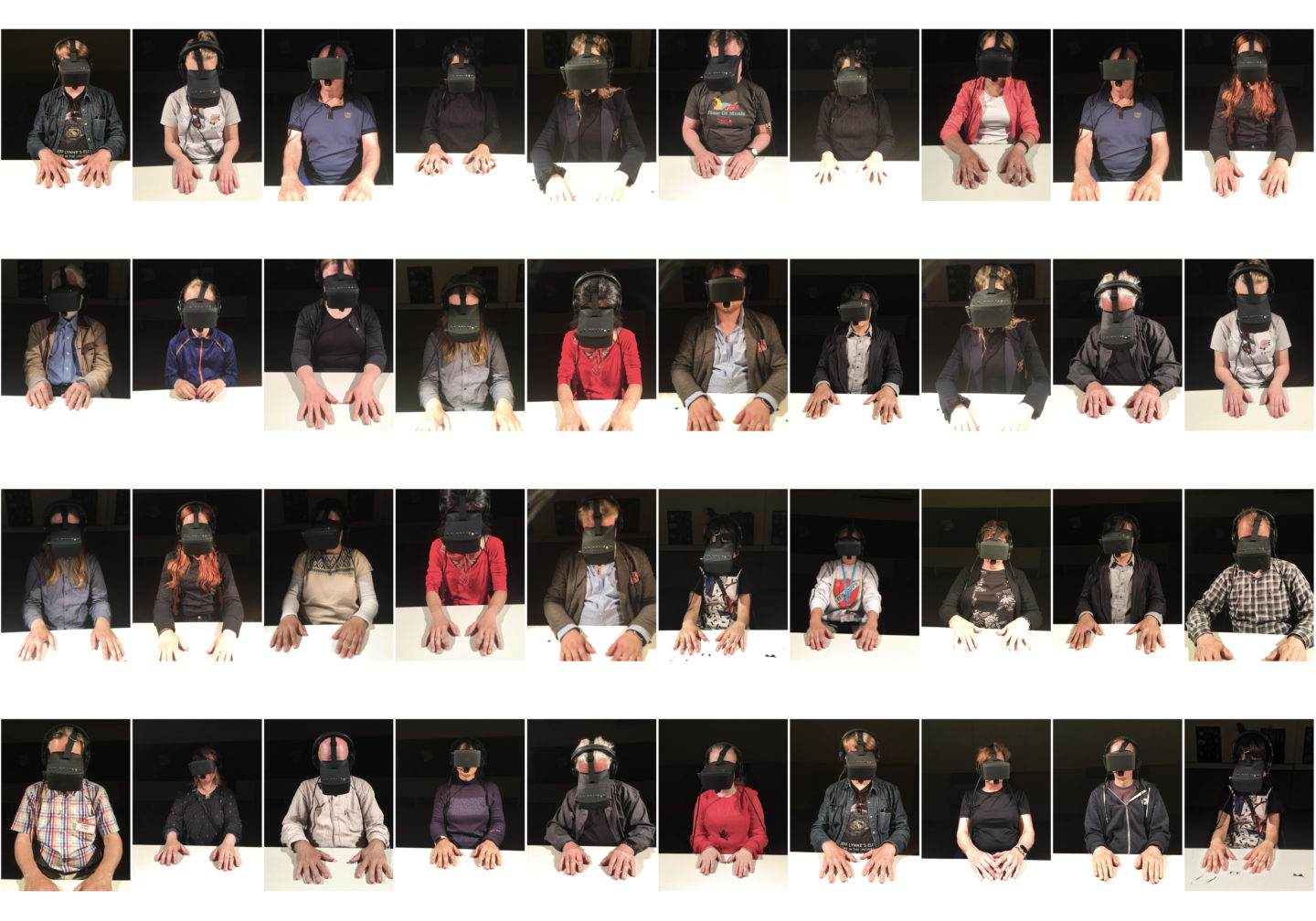 Event Introduction
"Unity Switch" is a participative installation, which allows the participants to look through the eyes of different people and interact on a virtual level. Through the use of video glasses and cameras the perception of vision and sound is routed from one person to another. In this setting the constant switching of perception questions embodiment, body images, virtual distance and digital emotions. It is an exploration space aimed to create a personal experience. The aspects cover such contrasting associations as empathy, control, collaboration, isolation, virtuality and perceptual overload. While delivering a strong sensory input it is designed as a setting to be explored by the visitor – and created to allow a personal and emotional engagement.
NB: Please arrive at least 10 minutes before the start.The work is a very immersive experience. The audience participates by sitting together with a musician in the same room wearing video glasses and headphones. The work includes flashing lights and an intense soundscape. The work is not recommended for people with epilepsy or high sensitivity. Clear and simple instructions are given in English during the performance.
The work was co-comissioned by Musiikin aika festival and Defunensemble and premiered at the 2019 Musiikin aika festival in Viitasaari, Finland.
Performance times 9.–10.3.:
defunensemble:
Markus Hohti
Emil Holmström
Hanna Kinnunen
Sami Klemola
Timo Kurkikangas
Anders Pohjola
Martti Anttila (substitute for Mikko Raasakka)
Programme:
Alexander Schubert: Unity Switch
In co-operation with:
Aalto University
Supported by:

Map
Event Information
Time:

Thu 9.3.2023 14:00–21:00

Fri 10.3.2023 14:00–21:00

Duration: 30 min

Organiser:

Musica nova Helsinki

Address:

Unity Switch
Vuorimiehentie 2a
02150 Espoo

Tickets:

15 / 10 € (Lippu.fi)