The binding string of music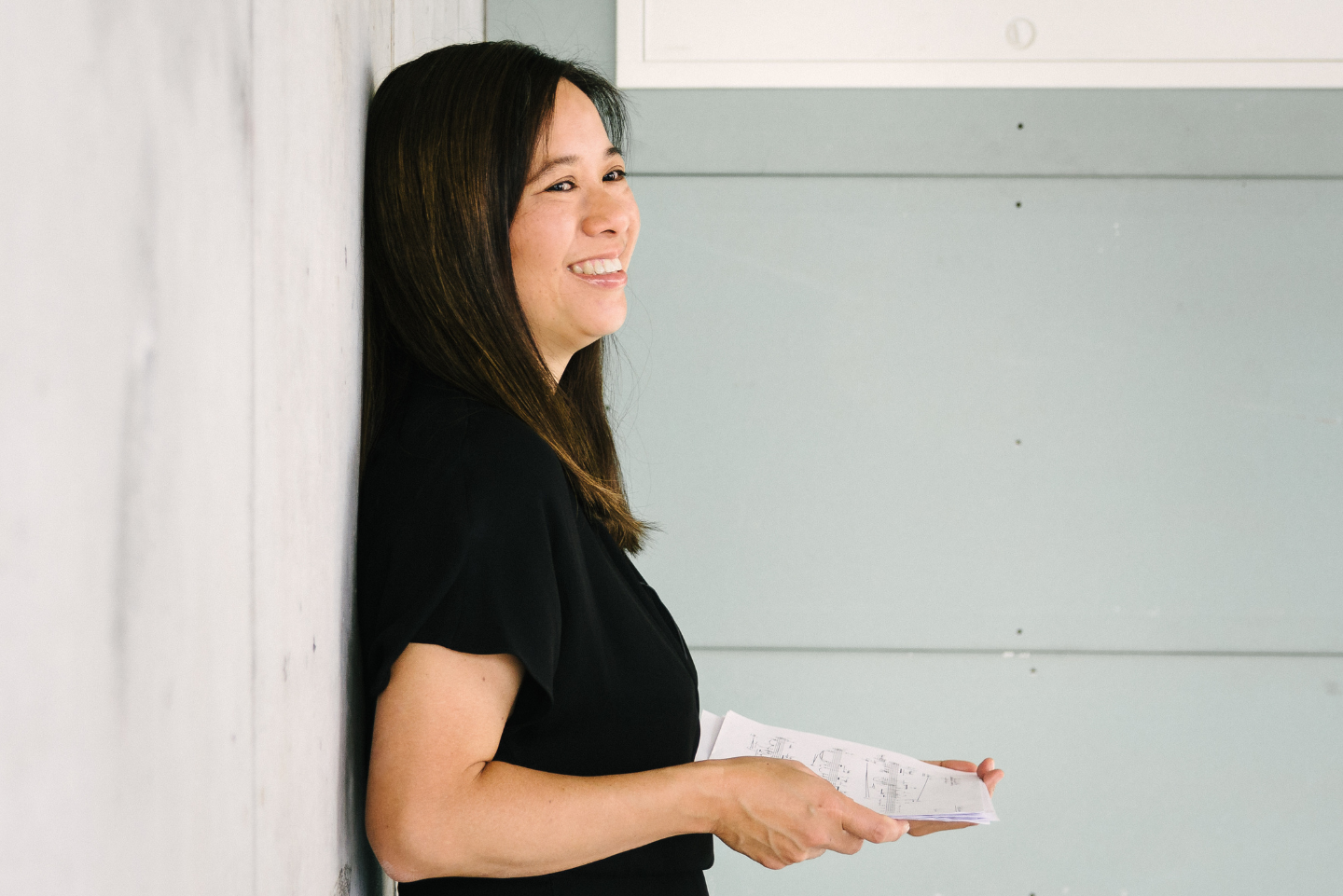 "I'm shifting to an architecture of experience, the passage of bodies in space, how it changes light and acoustics – being and attending from the inside instead of just looking in. Music can offer that as well", says Australian composer Liza Lim (b. 1966) regarding her relationship with the architectural theme of Musica nova Helsinki 2021.
"Extinction Events & Dawn Chorus (2017) plays with musicians moving in the space and shifting attention, shifting relations between bodies, performers and audience, giving these different perspectives of receiving sound. That's a part of the ritual aspect of the work, which is something I also appreciate very much in Iannis Xenakis' work", Lim says in reference to the festival's theme composer. "I align with Xenakis, in terms of thinking about raw sounds and formations, with these kind of archaic roots and mythic subjects."
Born in Perth, Australia to Chinese parents, Lim has also lived, studied and worked in Asia, Europe and America, and familiarized herself with what she calls her biggest influences, the ritual and ceremonial music of South and East Asia as well as the art and culture of the Australian aboriginals. Recurring themes in Lim's works include the idea of beauty, ritualism, transculturalism and collaboration, and she also explores the semantics of form.
"You can think of music as modular components that you can put together, stack in geometric formations. But if you define form as processes, in a language that is about organic growth, and ripeness and decay, then you look for other kinds of relations. I use string as a metaphor for form: a string that entangles, weaves and binds", Lim continues. Even Garden of Earthly Desire (1988–89) contains interacting and intertwining stories.
"It was originally made for a puppet production, where puppets were transforming between human and animal figures. It contains these dreamlike, surreal characters that I was drawing upon in the Hieronymus Bosch painting after which it was named. The aspect of theatre has also been very important for me. There's a continuing interest in what I call the 'contact noise' between the body and the instrument, where the barriers start to dissolve."
During the nearly 30 years that have passed between the composition of the two works performed at Musica nova, Lim has composed commissioned works for the Los Angeles Philharmonic, Bavarian Radio Symphony Orchestra, BBC Symphony Orchestra as well as famous contemporary music orchestras like Ensemble Intercontemporain and Klangforum Wien. These grandiose works include, among others, four operas composed for the ELISION Ensemble and for Ensemble Musikfabrik. Having previously worked as a Professor at Huddersfield and Shanghai, Lim was appointed Professor of Composition at the Sydney Conservatorium of Music in 2017 and the first Sculthorpe Chair of Australian Music in 2019.
In recent years, ecology has become an even more important theme for Lim. Extinction Events & Dawn Chorus bellows with the voices of extinct animal species and forgotten piano compositions, creating a parallel with the plastic waste in the oceans. "The bigger theme is about trying to find ways to describe and experience different kinds of time forms – circulations and glitches and grindings and nostalgia", Lim explains. "The ecological disaster is about disappearance, isn't it? About reduction of diversity and life force on the planet. I try to bring a note of hope in the end, but it's not a simple hope."
Santeri Kaipiainen is a music teacher, journalist, musician and composer from Helsinki.
Extinction Events & Dawn Chorus performed by NYKY Ensemble will be live broadcasted on Yle Radio 1 on 2 February at 19:00. Zagros Ensemble's concert Focus on Liza Lim with Lim's work Garden of Earthly Desire will be broadcasted on 8 February on Yle Radio 1.