Oodi-inspired art at Musica nova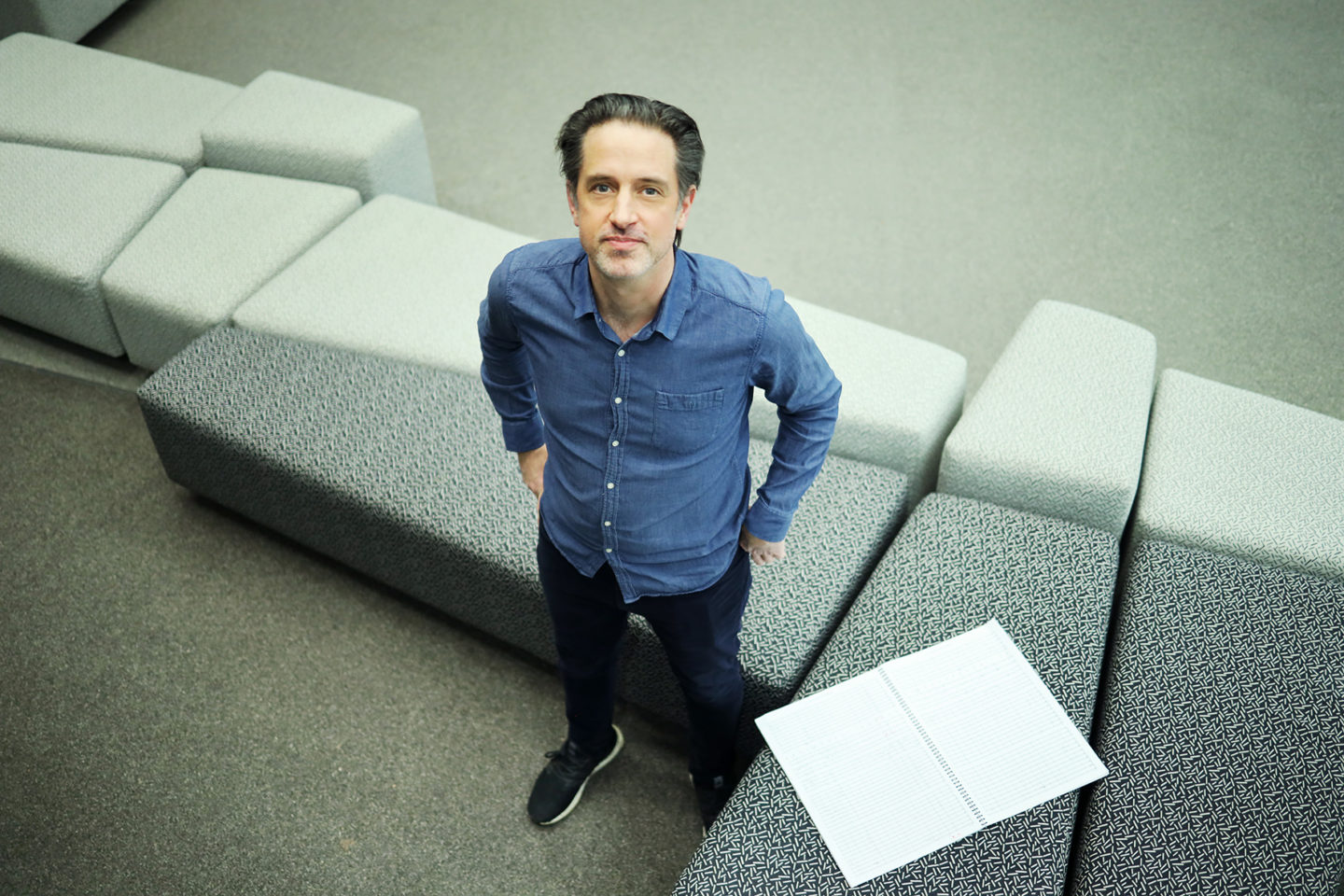 Helsinki Central Library Oodi, silent due to the coronavirus, received surprising guests in early January, as the Danish artist Simon Steen-Andersen began preparing a work commissioned by Musica nova Helsinki, entitled Run Time Error in Oodi feat. defunensemble. For security reasons, Steen-Andersen, one of the festival's two resident artists, worked in the library with his cameraman Peter Tinning mostly at night.
"This is an incredible opportunity for us. Preparing the work at night has been a strange and incredible experience."
Steen-Andersen's Run Time Error works are performances born in and out of a certain location, combining video, music and movement. This particular work is strongly connected with Musica nova's Polytopia theme inspired by composer, architect and mathematician Iannis Xenakis.
Work born in and out of a space
Steen-Andersen and Tinning explain that the creation of the Run Time Error works is based on the particulars of each location. In Oodi, the focus was not only architecture but also books, language and literary art.
The duo has plenty of experience in the creative process, since they have been preparing the Run Time Error works together since 2009.
"Usually I get an idea, and Peter tells me that it is impossible to realise. He challenges me to grasp even the craziest ideas", Steen-Andersen describes the duo's working methods.
Tinning explains that the works have also changed over the years. They now focus more on the immaterial side of the space, such as history, stories and spirit, in addition to the physical environment.
Dialogue of sound and image
Steen-Andersen's work Black Box Music is also being performed at Musica nova Helsinki by the Avanti! Chamber Orchestra. According to the artist, these two works share one thing in common: the inseparable union of music and visuality.
"Neither work is just a music performance, but rather a holistic performance situation. In Run Time Error, the camera only films at first, but then it comes to life. Suddenly it is more about camera choreography than documenting the performance."
What can the Musica nova audience expect from Run Time Error in Oodi?
"We provide a musical guided tour of Oodi, this fantastic masterpiece. The work takes the audience to places that are otherwise off-limits", Steen-Andersen promises.
Simon Steen-Andersen and the electronic music ensemble defunensemble premiere the work Run Time Error in Oodi feat. defunensemble on 10 February 2021 at 5 p.m. The concert also includes other works performed by defunensemble. The event is available live on Yle Areena. The programme is supported by the Jenny and Antti Wihuri Foundation. Read more >>
Avanti! Chamber Orchestra performs Black Box Music on 9 February 2021 at 18:00. The concert will be live sreamed at orchestra's Youtube channel. Read more >>