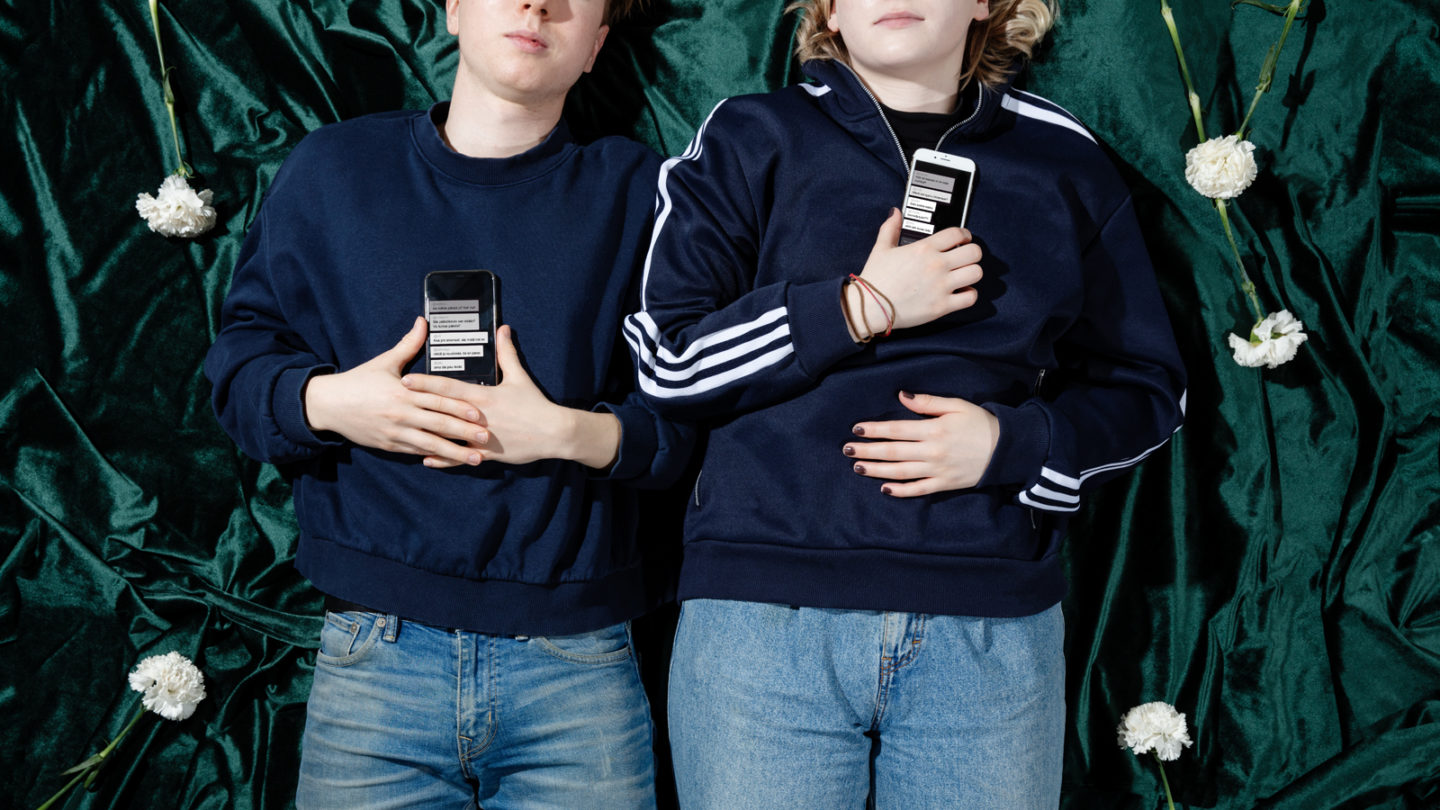 Event Introduction
The Finnish premiere of an award-winning opera. Denis & Katya tells the heart-wrenching true story of a teenage couple. The tragic chain of events makes us consider both how we tell stories and how these stories may become distorted over the internet.
This affecting production had its world premiere at Opera Philadelphia in autumn 2019 and has since been performed to critical acclaim at opera companies around the world. It won the Fedora Generali Prize for Opera in 2019 and the Ivor Novello Award in 2020.
In November 2016 Denis Murayov and Katya Vlasova started a broadcast on the Periscope live streaming app, which showed the harrowing final days of the teenage couple. As the hours passed, Denis and Katya continued their broadcast, reaching an ever bigger audience, and speculation on the internet became increasingly rampant.
Suggested age guidance 14+.
"The British composer Philip Venables and the American librettist Ted Huffman have created a unique work with a striking dramaturgy," says Johanna Freundlich, who has directed and translated the opera for the Finnish stage. "It poses questions about humanity, which are often not easy. What effect does our gaze have? Where do you draw the line on voyeurism? How can we really see someone before it's too late? Despite its distressing subject matter, the work has a remarkable sense of documentary and respects the integrity of its characters.
Music: Philip Venables
Libretto: Ted Huffmann
Finnish translation, director: Johanna Freundlich
Lighting design, video design: Janne Teivainen
Soloists: Mari Palo, Ville Rusanen
The performance is in Finnish (no subtitles)
Discussion:
Wed 8 March 6–7 pm. A discussion at the Almi Hall foyer with composer Philip Venables, director Johanna Freundlich and artistic director of Musica nova Helsinki Tuuli Lindeberg.
Map
Event Information
Time:

Wed 8.3.2023 19:30

Fri 10.3.2023 19:30

Sat 11.3.2023 14:30

Duration: 1h 5min

Organiser:

Finnish National Opera & Taite ry

Address:

Finnish National Opera, Almi Hall
Helsinginkatu 58
00250 Helsinki

Accessibility:

The event is accessible with a wheelchair.

The event does not have an accessible toilet.

Tickets:

42 € (Suomen kansallisooppera)