Musica nova – sounds to reach zen states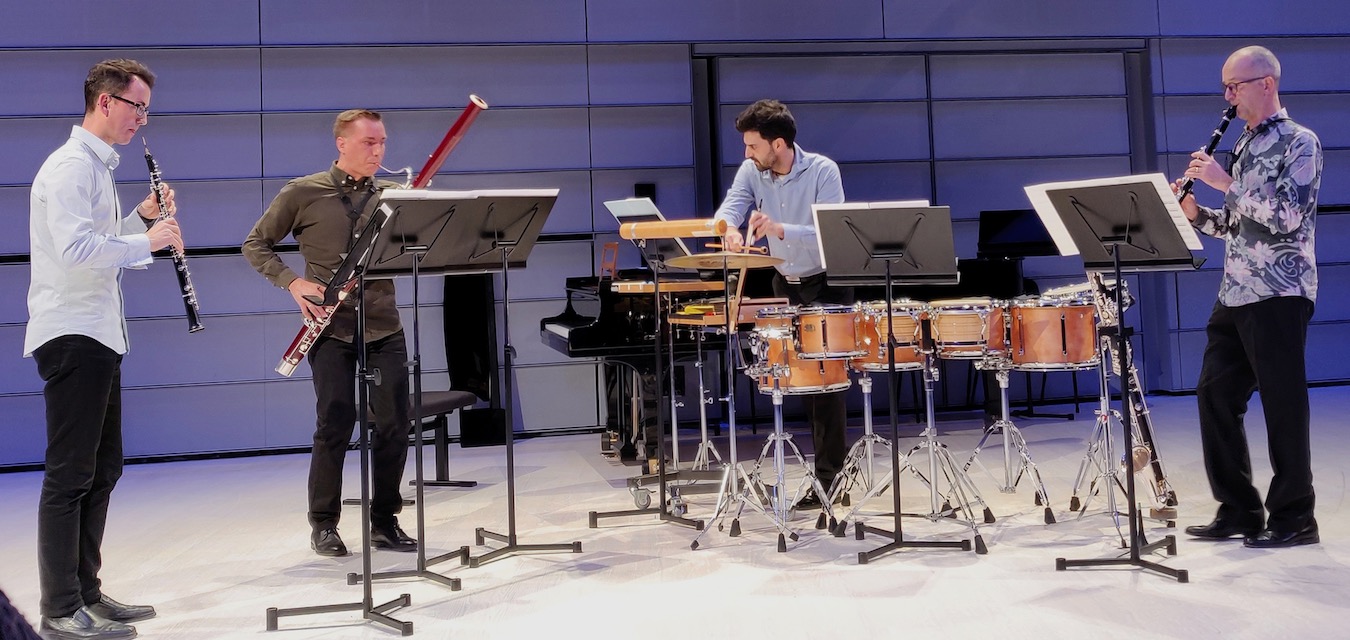 This year's Musica nova Helsinki has been inspired by Iannis Xenakis' Polytopes. I put it on.
I'm sitting in an aeroplane, a buzzing sound in my ears. Suddenly I'm on the ground, it's rainy and dark outside. Wind chimes are tinkling in the wind. An old door creaks back and forth with the air. Soon the creaking gets louder and the buzzing becomes deeper than before.
At Musica nova Helsinki, sounds are storytellers. To paraphrase the words of John Cage: when we stop to listen to the sounds around us, even noise becomes music. Musica nova Helsinki has been an arena for contemporary music and sound art since 1981, both inside and outside traditional concert halls.
The Musica nova programme is typically not only experimental in terms of the nature of the content but also open-minded in that it combines different art and music styles. This year's artistic advisor from outside of the music field is Architect Tuomas Toivonen.
In our modern environment, crammed with images and words, it is actually quite wonderful to focus on listening to the clink of a spoon inside a concert hall. When you follow up a disco tune with Polytopes, your gaze is immediately drawn towards the horizon rather than your own belly button. Musica nova Helsinki offers several possibilities for this state of concentration.
Anne Teikari's top picks:
Siiri Hänninen & Tara Valkonen: Room 227. 8–10 February 2021, Punavuori (sold out)
As a fan of intimate concert spaces, this work by Hänninen and Valkonen immediately caught my attention. I'm interested in finding out how they have designed the sounds to play in the space in question – a garage.
Chamber music brings out the personas of the musicians and their communication better than orchestral music. I'm especially drawn to Garden of Earthly Desire (1988–89) by Liza Lim, a composer new to me.
Teikari's prayers have been answered: contemporary music in a sauna! You are treated to a salad buffet comprised of two sets of Xenakis – take your pick! (Note: Due to the coronavirus restrictions, the sauna department is temporarily closed. Listening room ticket buyers can use the sauna with the same ticket when the sauna is opened again.)
Anne Teikari is a music journalist with a wide interest in art and all sorts of nonsense. She specialises in contemporary art and film music and is interested in what music and art feel like.
Photo: Zagros Ensemble / Martti Anttila